If rose conjures up thoughts of grandma and crochet patterns or sickly-sweet girliness, it's time to change your thinking—or dare I say, wake up and smell the roses!
Like lavender, rose scented fragrances have had a bit of a bad wrap over the last few years but now there are a whole host of new perfumes that are re-inventing the rose and making it very much a sought after scent.
Many fragrance houses have given the classic rose a modern spin, causing perfumistas to reconsider rose as a lust-after fragrance note. Take Roses De Chloe, which opens with beautiful bergamot and lychee and incorporates Damenscena rose, magnolia, white musk and amber for a delicious yet fresh fragrance. It takes the elegance of rose essence and modernises it with magnolia accord creating a fabulous floral fragrance that's far from old-fashioned.
Another rose perfume that's definitely more 'glam' than 'gran' is Rose The One by Dolce & Gabbana. Combining Bulgarian rose with grapefruit, mandarin, peach and pear plus musk and vanilla, it's a truly captivating scent that's certainly on-trend.
Like Rose The One, Bvlgari Rose Essentielle is housed in a rose-coloured glass flacon but Bvlgari merges two types of roses—Turkish rose and Prelude rose. The result is a pretty posy that also includes violet, jasmine and fruity blackberry followed by soothing sandalwood and patchouli.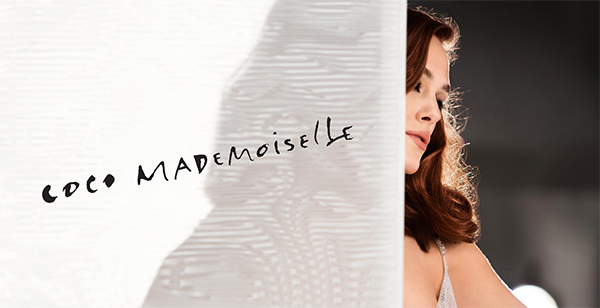 An all-time favourite fragrance that also just so happens to feature rose as a middle note is Coco Mademoiselle by Chanel. This crisp fruity fragrance opens with top notes of orange, mandarin, orange blossom and bergamot, moves into a heart of Turkish rose, jasmine and ylang-ylang and finishes with tonka bean, patchouli, vetiver, vanilla and white musk, making it a must-have perfume for the modern woman.
A fairly recent (released in 2013) rose infused addition to the fragrance circuit is Tresor L'Eau de Parfum Lumineuse by Lancome. It combines heart notes of Turkish and Ottoman Rose with bergamot, mandarin, pear, strawberry, vanilla and sandalwood for a sophisticated scent that celebrates the sweet freshness of the humble rose.
Why roses went down the same road as lavender, gaining the reputation of being fuddy-duddy and old-fashioned we will never know. Thankfully there are a plethora of perfumes that are turning things around for the lowly rose, showing that rose fragrance is sophisticated and elegant and far from stuffy.