Whether you're an avid fragrance aficionado or a perfume novice, you'll have heard of Chanel No 5.
This iconic scent sums up the wonders of the fragrance world and is the epitome of the modern women; yet hearsay suggests that the creation of this renowned perfume was not smooth sailing.
Thanks to her series of successful clothes boutiques, by the early 1920s couturier Gabrielle "Coco" Chanel had already established herself as a key player amongst French fashionistas. Next she set her sights on creating a remarkable scent that would appeal to the beautiful and sophisticated women that her clothes adorned.
It was Chanel's desire to commission a fragrance for her most favoured clients that was fresh, clean and long lasting. At the time citrus such as lemon, bergamot and orange were popular, but the scents that were created would only remain on the skin for a short length of time.
However, while holidaying with her lover on the Cote d'Azur in the late summer of 1920, Chanel learned of a sophisticated chemist and perfumer called Ernest Beaux.
Having worked for Russian royalty and been immersed in the perfume industry, Beaux was innovative and curious and eagerly accepted Chanel's challenge to craft a fragrance that was clean, fresh and enduring.
It took Beaux quite some time but finally he had created 10 fragrance samples that were each numbered. Chanel picked number five—a scent that combined jasmine, sandalwood, rose and vanilla plus, according to rumour, an unusually large quantity of aldehyde that was accidentally added by Beaux's assistant.
Chanel invited Beaux to a high-end restaurant on the French Riviera to celebrate the creation of her new prized perfume; she spritzed the scent for her dinner guests to smell and it soon enticed many women to come over to Chanel to enquire what this new fragrance was.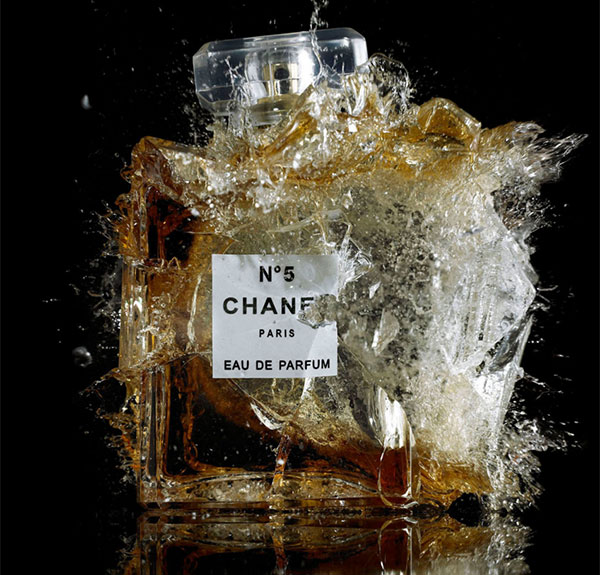 This instant addiction led to the revolutionary Chanel No 5 fragrance that we all fondly know and love today. The sleek, modest flacon (perfume bottle) is intentional; Chanel believed that the fragrance was far more important than the bottle.
It seems she was right and was also not the only person to recognise and appreciate this new perfume creation. Chanel No 5 was believed to be a firm fragrance favourite of Marilyn Monroe. The actress was quoted as saying that all she wears to bed is "a few drops of No 5."
So it's really no surprise that Chanel No 5 is the best-selling fragrance around the globe—one bottle is sold every 30 minutes! The sleek bottle and sparkling addition of aldehydes makes Chanel No 5 magical and very much loved.