Just like fashion, the fragrance world is dominated by 'houses' with their roots going back as far as the late 1700s. Names like Guerlain, Penhaligans, Creed, Parfums D'Orsay, Houbigant and Roger & Galet are among the founders of the industry and are synonymous with luxury, indulgence and pampering.
Today, while some of these names still exist, there is a raft of newcomers who have stolen the limelight and captured the attention of consumers around the globe. No longer the exclusive domain of the aristocracy or rich and famous, perfumes and fragrances are worn day and night, by men and women, young and old, the world over.
The industry is dominated by fashion houses and cosmetic companies, with most popular perfumes no longer originating from traditional artisans, and with most now endorsed by celebrities, models and actors. Names like Dolce & Gabbana, Versace, Calvin Klein, Giorgio Armani, Chanel, Yves Saint Laurent, Christian Dior and Estee Lauder are among the largest and most successful manufacturers of perfumes and fragrance products.
One of the most successful fashion houses that has made the leap into the fragrance world is Calvin Klein. The famed designer began his fashion empire in the late 1960s with his trademark of clean and classic style. He achieved particular notoriety when he brandished his name on the rear pocket of his jeans and hired young actress Brooke Shields to endorse them in Sexy magazine and TV ads.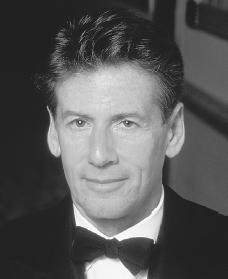 In 1981, Klein introduced his first men's fragrance, Calvin, created by combining lavender, amber and wood to produce the perfect masculine scent. The success of Calvin was followed by Obsession for women (launched in 1985) and Obsession for men a year later both blending ingredients from the Orient. Today, after 30 years, both scents remain best sellers with Obsession perfume winning a coveted FiFi Award as the most successful woman's fragrance worldwide. "It has been said that the Fragrance Foundation FiFi Awards are the Oscars of the fragrance industry."
Eternity was introduced in 1989 in both men's and women's scents, and went on to join Obsession in becoming huge success stories and they remain on top selling lists today. Escape perfume debuted in 1991 and was followed by CK Be perfume.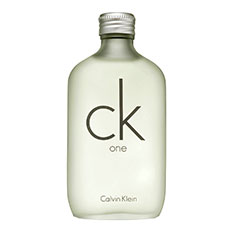 In 1994, Klein introduced cK One to the world, and it rewrote the rule book. Appealing as equally to men as it did to women, the androgynous clean lines of the bottle took away the contrived luxury and absolute decadence we had loved and celebrated in the eighties and replaced it with minimalism, simplicity and restraint.
Not shy of pushing boundaries, marketing and advertising campaigns associated with Calvin Klein fragrances have been considered everything from overtly sexy and controversial to artistic, imaginative and stunning works of creative genius!
As of today, Calvin Klein has introduced 84 fragrances to the marketplace, all of which have been critically acclaimed by fashion journalists and fragrance experts.
With a wardrobe as large as Calvin Klein you are sure to find a fragrance with the perfect fit just for you.